Property Types
One of the Main Factors in a Mortgage Approval is the Property Type and Components of that Property.
Properties types that are acceptable can be Primary Homes, Secondary Homes, Vacation Properties 3 and 4 Season, Rentals, Investment, and Raw Land
Lenders Vary in what they will Accept as an Acceptable Property Type.
Factors that they will Consider to see it is an Acceptable Property Include:
Property Types – Lenders all have varying limits on Property types such as Detached, Semi – Detached, Row Housing and Apartments
Lot Size – Properties over 5 Acres are not acceptable to all Lenders. Lending value is usually maxed out at 15 Acres and Appraised Value of the Dwelling and Acceptable Garages. That is the Importance of Multiple Lender Access
Dwelling Square Footage – Lenders all have different Minimum Sizes they will accept for Detached Homes and Condos
Location – Lenders all have different Lending Areas that they will Accept. This is especially prevalent if there is more than 20% down and the Property is not Client Insured.
Number of Units allowed – Typically it is 1-4 Units for a Owner Occupied Property and 2-4 Units for a Investment Property
Out Buildings– Lenders all have different Limits on Number and Size of Outbuildings on a Property other than Main Residence and Garages.
Water Potability / Source and Septic – Lenders all have different Guidelines when it comes to Water Source ( municipal, Well, Cistern) and Septic Types ( Municipal, Field, Tank, etc).
Age Restricted Properties – Lenders have different guidelines for Age Restricted Properties ( Adult communities/ Retirement Communities.)
Properties with Deficiencies or previous Illegal Usage – Lenders are very Cautious when it comes to Properties in Foreclosure, Former Grow Ops, Previous Noted Deficiencies.
Private Sales – Lenders are very Cautious when dealing with Private Sales and look at factors such as Arm's Length ( Buyer and Seller acting Separately) and Non – Arm's Length ( Buyer and Seller have existing Relationship) and Scrutinize Down payments and will Order Appraisal to confirm Property Value. Individual Legal Counsel will also be Mandatory.
Builds and New Home Purchases – Clients buying Turn Key ( Completed Builds) or doing own Builds have many other Factors that the Lender will want Accounting for. ( Plans, Specs, New Home Warranty, Possesion Letters, Certificate of completion to name a few.)
Other Factors – Other factors that can come into play are :
Power of Sale Properties when Estate Selling Property.
Equity Take Out Transactions
Vendor/ Developer Cashback Programs
Incentives
Appraisals and Foundation or Water and Septic Inspections when Required. As you can see there are many Factors Involved with what is an Acceptable Property to a Lender, and All Lenders have Slightly different Available Guidelines. Access to Multiple Lenders helps you Achieve your Purchasing Goals and Opportunities.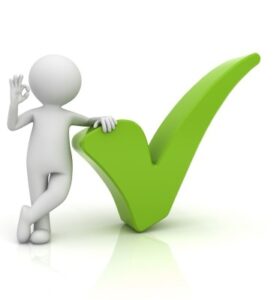 Solutions for Reverse Home Mortages to Allow Seniors to stay in their Homes while being able to Access the Equity in the Property.
There are Many Factors that Apply to this Type of Program. Please Contact us to Discuss.